We Help You Reach the Top & Stay On Top
BioSciences International is a unique consulting firm focused on translating marketing strategy into sales results and bottom-line profitability. We specialize in driving revenue growth for start-ups, emerging and growing diagnostic, medical device, and life science organizations.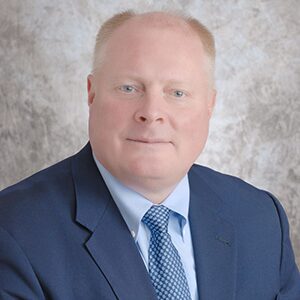 Glenn Barney
Glenn brings over 25 years of experience with global pharmaceutical companies and the life science industry. His expertise includes building and managing global sales, service, and product support teams, overseeing multiple product launches, and engineering product line strategies.
Glenn also has extensive operations and business development experience. Before joining the team, He was formerly VP Sales & Marketing at NextGen Sciences and Decision Biomarkers. Glenn also held senior positions and played instrumental roles developing product lines and overseeing entire product divisions at PerkinElmer and ThermoElectron. Glenn holds a BA in Biology from Boston University.
Biological Research Advisor
Peter has more than twenty years of experience in both research and clinical diagnostics in assay development and tumor marker assays at Ciba-Corning, diagnostic assay development, clinical trials and FDA submission at Chiron Diagnostics, and most recently, biomarker validation and biomarkers for drug development at Bayer Diagnostics. Dr. Maimonis has presented at numerous national and international scientific conferences and has published many peer-reviewed articles and abstracts on biomarkers. Dr. Maimonis has a B.S. in Biology from MIT and a Ph.D. in Tumor Immunology from Brown University.
Marketing Advisor
Kristen has extensive entrepreneurship and business strategy expertise, including over 15 years of management experience and over ten years with domestic and international biotech startups.
Kristen also has extensive expertise in digital marketing, sales operations, and product management. She has held leadership roles in companies such as Decision Biomarkers, Avantra Biosciences, and Proteome Sciences. She has also worked with large companies such as Puma, Progress Software, and the Broad Institute in international product launches, strategic alliances, digital marketing, and cloud-based systems. Kristen holds a Master's Degree in Business Administration (MBA) from Babson College specializing in Entrepreneurship and Management with a Bachelor's Degree (BA) in Communications and Psychology.
Human Resources Advisor
As an HR Director and Manager with Thermo Scientific, four Fortune 100 companies, and as HR Consultant, Walt is a recognized expert. He has implemented creative solutions to a variety of HR issues. He has particular expertise in providing staffing, HR policy development, and compensation programs to biotech startups. An MBA and the Senior Professional in Human Resources (SPHR) certification are a few Walt's credentials. He has also served as an adjunct professor in the Frostburg State University graduate school.